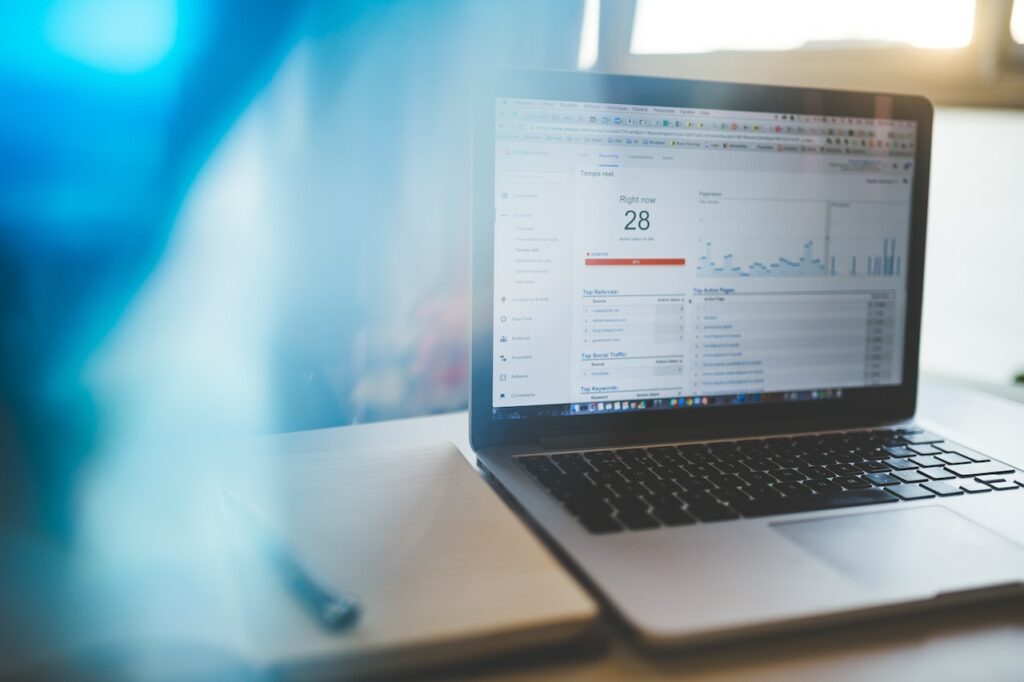 Understanding what users do on your website is one of the core challenges of digital marketing. Who are your users? What do they like looking at? How did they get to your site? These are the key questions that every digital marketer wants to find the answers to. 
One of the most popular tools to help answer many of these questions is Google Analytics. Since 2012, its most recent version, Universal Analytics, and its proven history of flexibility, scalability, relative ease of use, and price (free for most customers!) have ensured that it's been embedded as the core of many companies' analytics systems. 
The world hasn't stood still though over the past 10 years. Mobile apps have become an incredibly important way for users to interact with your company. Web apps have become far more complex and powerful using new frameworks like React and Vue.js, and user privacy is becoming a more important consideration than ever before. 
The launch of GA4
Unfortunately, the current version of Google Analytics, Universal Analytics (UA), was not built to handle these challenges. Over the past few years, Google has been building a new version of the service from the ground up called Google Analytics 4 (GA4).
GA4 was built to address many of the limitations baked into UA. For instance, GA4 natively supports collecting usage data from mobile apps. This usage data can also be merged with the performance data from your website. This is particularly helpful for companies like retail stores, which have online stores on their websites and ecommerce features on their mobile apps. 
Another optimization of GA4 is that it moves to a new type of measurement model. 
In Universal Analytics, you had seven types of tracking hits, each for different types of user interactions:
Page view
Event
Social
Transaction/ecommerce
User timing
Exception
App/screen view
In Google Analytics 4, all of these types of tracking hits are consolidated into one: the event. Everything from page views to transactions that you track in GA4 is a type of event. While you can still track all the same stuff you were able to measure in UA in GA4, you now have even more flexibility than ever to track your user's interactions by building custom event structures. You can also track significantly more custom dimensions than before, allowing you to collect more context around the events you're recording.
It can automatically detect file downloads, video playback, user scrolls, and clicks to external websites. While these tasks could be completed with UA, you'd typically require something like Google Tag Manager to help you build that extra layer of tracking.
Another benefit of GA4 is that you can export your data to BigQuery as part of the free plan, making additional analysis and combining your GA data with other data sources for analysis much easier to do. 
The future of analytics
Google has announced that the Universal Analytics version of Google Analytics will stop collecting and processing data for free users on July 1, 2023 and that Universal Analytics 360 customers will have their data stop collecting on October 1, 2023. Google has also announced that your historical data that you've collected in your account will be available for export for at least 6 months after data processing stops.
Due to differences in how UA and GA4 measure data, Google is not offering a method to move your data from UA to GA4 for historical retention, at the time of writing. Once your data is no longer available for export from UA, it will be gone forever. Please make sure that you make comprehensive downloads of all your data before that time.
If you have Google Analytics installed on your site and you haven't yet set up a GA4 property for your account, this is the time to do it. To learn more about the process for transitioning your accounts or to get help with the due diligence process, reach out to us here and we'll get in touch to see how we can help.
New upstarts?
While you work to transition your sites from UA to GA4, it might be a good time to consider augmenting your tracking with other options and we're here to help you navigate them.
We love heat mapping since it helps you visualize the user experience in a way that numbers simply can't. Generating heatmaps and recording user sessions has typically only been accessible to people with significant financial resources due to the higher costs associated with processing and collecting this data. Microsoft has introduced a new web analytics tool called Clarity to help bring these powerful features to a broader audience than ever before. Clarity can generate heatmaps of any page of your site for scrolls and clicks, record user sessions so you can see the sticking points or issues that your customers see, automatically detect JS errors and other UX issues so you can get them fixed, and even integrate with Google Analytics so you can quickly access recordings straight from GA reports. 
Clarity is only one example of a wide range of analytics tools on the market covering every type of measurement challenge. Finding the right mix for you may seem daunting, but with the guidance and insights from the team at Venuiti, you can focus on what really matters while trusting that the decisions you make are based on the best data available. To start your analytics journey with us, reach out to us today!
---

With any business relationship, your outsourcing company is your partner – not your enemy, and it helps to work with, not against each other. Based on our experiences at Venuiti, maintaining a well-communicated project ensures a healthy business relationship. Make sure you apply these tips in your next project and you'll ensure a smooth and successful outcome.