Globalization has revolutionized the way business is done, and for many American companies, outsourcing is a viable tool to stay competitive. As America's close business partner, we pride ourselves in maintaining our relations, no matter what the current joke is or what political story is happening. In the 21st century, companies are focused on competing in the global economy and cutting costs as much as possible. Companies such as GM and of course, digital success stories such as Facebook have capitalized on the benefits outsourcing offers.
Outsourcing allows for lower operational costs, freeing up internal resources, and a lower-cost product/service for the consumer. All of this while maintaining healthy profit margins. Sound too good? While outsourcing can provide these benefits, it comes with some downsides as well.
We've listed below the most common problems when outsourcing a project to an offshore company.
What are the Disadvantages of Outsourcing?
Initial assessments can seem amazingly low, with some claiming savings as big as 75% off. However, outsourcing has pitfalls, and you need to be sure it is the right move for you. Consider these factors for your next outsourcing project.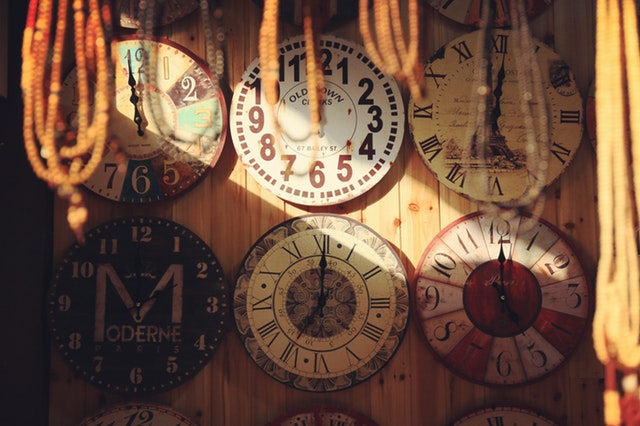 With so many hidden factors, why would any company risk the potential for disaster? By understanding these issues you can capitalize on the benefits outsourcing provides whilst mitigating concerns. The truth is, only the smartest of companies look north. Canada allows businesses to retain the benefits of outsourcing while avoiding the downsides.
Language Barriers
It is highly likely workers in the outsourced country will not speak your language to the same degree of competency as those in your firm. This leads to problems including miscommunication, having to hire translators, and more spent on back-and-forth reviews. This increases the time spent, likely leading to projects overrunning their Statement Of Work (SOW).
Travel Costs
Communicating in person is essential for success. It may be necessary to travel to the offshore location for training, reviews, or a variety of other reasons. These travel costs build up quickly and become a significant expense.
Poorly Specified Documents
When working with Outsource Providers on another continent, it becomes necessary to create time-consuming specification documents. When working with outside people, they won't understand your firm or the market you operate within. Cutting corners or assuming your partner will follow directions accurately when they don't understand your firm can lead to poor deliverables, which sometimes even need to be redone completely. This adds cost, time, and frustration to your project.
Lost Development Opportunities
By outsourcing responsibilities such as research and development, firms lose the opportunity to develop internal talent. If outsourcing is taken too far, this can cripple your firm's future.
Timezones
It's difficult to meet deadlines when there is a 12 hour lag between employees and offshore workers performing their tasks. A simple job can end up taking days of multiple emails.
Lack of Oversight
Outsourced workers on different continents receive little executive oversight on day-to-day decisions. This can lead to mistakes and new costs to fix problems that could have been avoided. This may seem like a small issue but, without proper direction, it can snowball into a major one.
High Training Costs
Outsourced employees have to be trained in the nuances of the jobs they perform – and trainers are often senior managers who have to be flown to the offshore location.
Ethical Issues
Unfortunately, outsourcing often comes with ethical and moral issues. You should be able to sleep well at night knowing that it is being done ethically. These issues create pain points in relationships that thrive on trust and collaboration and can cause a PR nightmare.
Lack of Skill
Some outsourcing companies display their most skilled and educated staff when meeting with you, but when you sign the contract they will assign the least skilled workers they have. This can result in work that simply isn't done right.
Unforeseen Risks
On top off all the rest of this, there are always unforeseen risks. Some of these are unavoidable but others often arise from working in an unfamiliar environment. These can range from political issues to shifting local laws.
---
The Answer: Outsourcing to Canada
Outsourcing doesn't have to be done overseas, it can be as close as knocking on your neighbour's door. We speak for the whole of Canada when we say the answer to outsourcing is in the North. There's good business support and even greater cost savings.
Communication is Easy
Canadians and Americans speak the same language. Sure, we say "Eh" and you say "Y'all", but that's just semantics. The important thing is that you say it, and we understand what you are looking for the first time.
We're Awake When You Are
We're in your time zone. This means questions can be answered in minutes rather than hours, or even days. You can call or email a project manager and get a response when you need it.
Few Cultural Differences
Canada and America share the same North American work ethic. We know you need it done, we know time is money, and we know how it turns out is a direct reflection of your management skills. We're invested in your success because it means we did our job right. Plus, very little needs to be explained to Canadians about how business works in the States, or about the customers being addressed. In fact, we may be able to make your project better by understanding the messaging, look, and tone that you are going for.
Same Quality of Education and Training
Canadians are trained to the same degree as their US counterparts and have the same understanding regarding the sectors they work in. Many Canadians have even completed their post-secondary education in the US, helping build a very similar environment in our two countries.
Travel costs are relatively small
And travel time is very short. You can get from NYC to Toronto in an hour, or if you want to drive, seven.
Cheaper dollar
The Canadian dollar currently stands at around ~ 75 US cents
and the average salary is lower in Canada, so you get more for your money.
Similar legal code
You can be assured your work is being performed ethically and that we understand the legalities of the US market.
---
The picture gets better quickly when you look north. Now, all you need to do is select the right partner for these ventures. We'd like to suggest Venuiti.

We have been working with a variety of US companies for over 16 years, including many Fortune 500 companies like Walmart and Disney. Our company also add to the benefits with our:
Reach out to us and let's talk about your needs… Eh? Work with Venuiti and improve your bottom line!
Managed services
We have a management team experienced in a variety of categories. Our leadership is engaged in all that we do, and is on the ground in the US and Canada.
Skilled workers
At Venuiti we have a hire slow, fire fast policy. The people working here are at the top of their game.
Understanding of your industry
We have worked in many industries, from candy, to tourism, to healthcare. We call ourselves reinventors. We have built a business on anticipating the future of technology and marketing. While many of our competitors simply provide what is asked for and move on, we stop and say something if we see a better way. This helps develop healthy business relationships and improve your product.
End to end services
Many firms only provide small services and don't understand the bigger picture. We provide a full range of services including business consulting, development, testing, analytics and more.
---

With any business relationship, your outsourcing company is your partner – not your enemy, and it helps to work with, not against each other. Based on our experiences at Venuiti, maintaining a well-communicated project ensures a healthy business relationship. Make sure you apply these tips in your next project and you'll ensure a smooth and successful outcome.